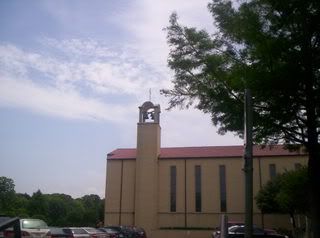 Why I Love Where I Live
Yes, these are obviously fake bells. And yes, it would be better if they were real bells that marked off the time.
BUT, every hour on the hour, from 8 a.m. until 7 p.m. a hymn plays from the parish next door to us. It is lovely, and a reminder of whose time every single minute really is.